RETURN UNIT
All systems are compatible with the Return Unit. The Return Unit can be installed in a bedroom, closet, or other room where the user desires clean laundry to be returned to. After the laundry is cleaned, open the port in the laundry room, feed clean laundry into the open port, and clean laundry will be transported to the Return Unit.
The clean laundry is transported through a separate pipe than the one used to bring the dirty laundry to the laundry room, this helps keep clean laundry clean. The Return Unit is a great feature to add to any home to create a closed circuit laundry system for transporting laundry to and from the laundry room.
GET A QUOTE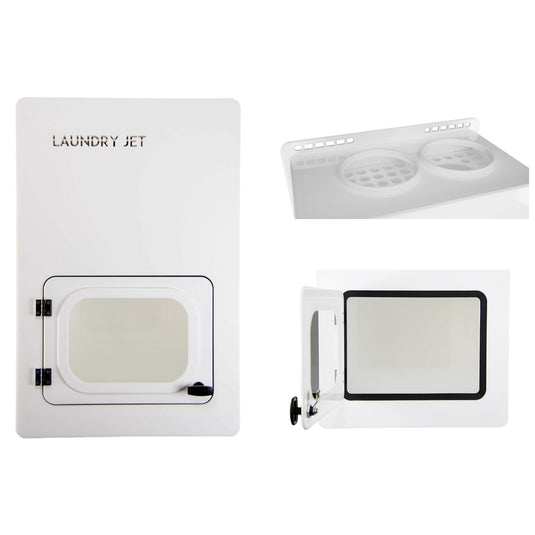 FEATURES
Wall mounted inside your chosen bedroom or ironing location
Can also be put in a custom cabinet if required
No power required
Manual emptying
Uses 6" pipe (6.25" - 159 mm OD)
Maximum number of ports 1 (located in the laundry room)
Max distance from furthest port 80 ft (25 m)
Uses both manual iSlide and automatic iSense ports (purchased separately)
SPECIFICATIONS
Pipe connections - 2 vertical
Airflow 1000 cfm
Noise approx. 62 decibels
Weight 45 lbs
Contact Us
Please fill out the form below and we'll get back to you within 24 hours.