LAUNDRY JET SLIDE PORT
The Laundry Jet Slide Port is our latest manual port design. It is aimed as a economic entry level port while still retaining the functionality and style of the Laundry Jet brand and matches perfectly with modern design. It provides the simplest, easy to use, manual open functionality. Constructed of durable plastic, the Slide Port is simply mounted by screws, to the wall. It is opened by just sliding the port door open, activating the Laundry Jet system. 
It can be installed in 4 different orientations depending on your desired location giving maximum flexibility. For example you can install it to open to the left because of a door jam on the right and vice a versa, including up and down if required for maximum design and installation flexibility. Once opened, the dirty laundry, bed sheets and even damp towels are simply fed into the now open port and drawn away to the laundry room. Once the user has fed the last item and the cycle has finished, they can gently slide the door closed ready for the next use.
GET A QUOTE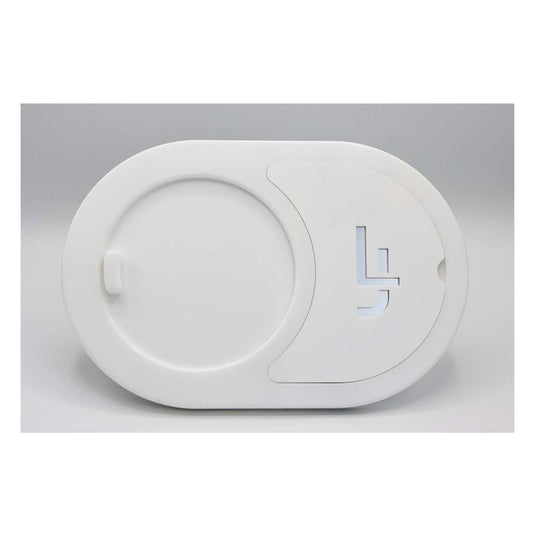 FEATURES
Wall mounted inside bedrooms, pantries, closets or bathrooms
Slide to activate cycle
Manual close
Uses 6" pipe (6.25" - 159 mm OD) or International 150 mm pipe
Return Unit compatible
Air noise approx. 22 decibels (whisper quiet)
Contact Us
Please fill out the form below and we'll get back to you within 24 hours.