Numatic Henry Family of Canister Vacuums
Numatic vacuum cleaners bring the fun to your everyday vacuuming chores. The friendly smile of the Henry line of cleaners is recognizable worldwide. In addition to their smiling faces, the signature vacuums are known for their compact design and impressive capacity as well as their stainless steel tube set, seamless cable rewind, and Tritrex filtration systems. Numatic offers a full range of dome, canister, and stick vacuums, making it easy to find the perfect model for your needs. And with a variety of colors and designs to choose from, you can add a touch of personality to your cleaning routine. Whether you're looking for a powerful vacuum for heavy-duty cleaning or a lightweight option for quick cleanup jobs, Numatic has the perfect solution for you. So why not put a smile on your face and make vacuuming fun again? With Numatic, it's easy.
Warranty For Residential Use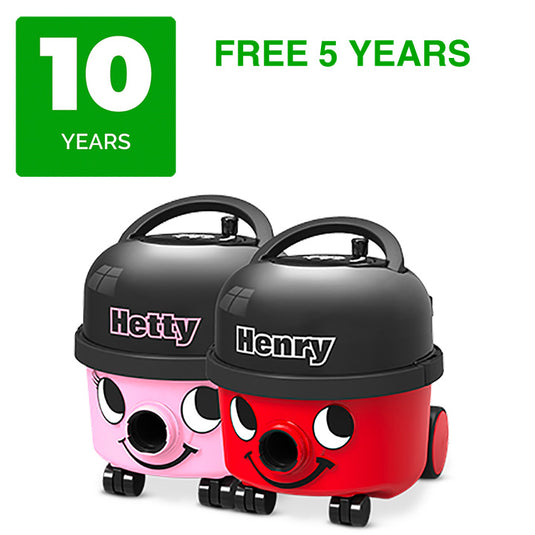 Motor and Parts Warranty
5 years as long as NaceCare OEM Vacuum Bags are used in the machine otherwise it is reduced to 2 years. Parts including switches and electrical parts excluding wear items. Labour Warranty is only 3 years.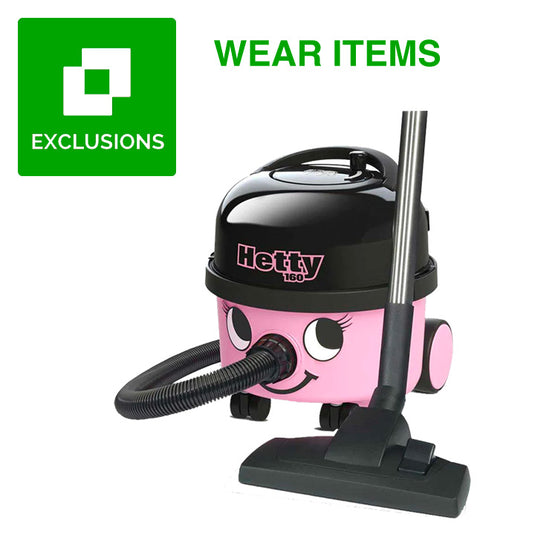 Warranty Exclusions
These items are not eligible for warranty coverage. These include: vacuum hoses, hose cuffs, hose fittings, brushes, belts, filters, filter screens, grips, Castors, Wheels, Tires, Light Bulbs, Gaskets, Carbon brushes, fuses, drain hoses, power cords, bearings, o-rings, armatures, and vacuum bags.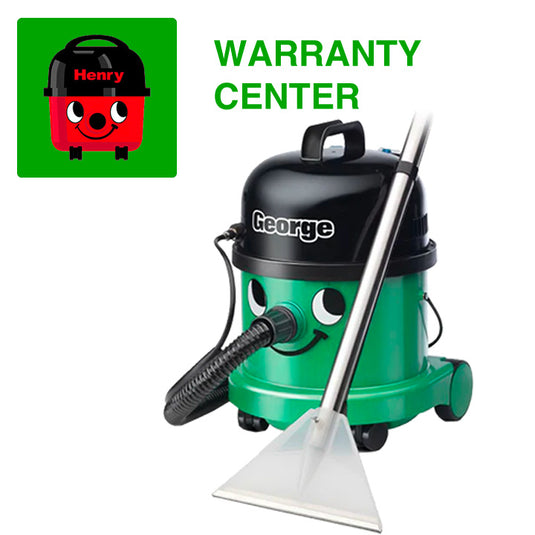 Authorized Warranty Center
We are a Numatic service and warranty center. When you purchase your new Numatic vacuum from us, and a part needs to be changed under warranty, you can contact us, and we will ship you the part free of charge.
Contact Us
Please fill out the form below and we'll get back to you within 24 hours.